We're proud to work with political PR powerhouse FP1 Strategies. They are one of our favorite clients, due in no small part to their amazing team.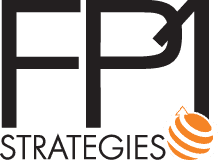 One of the best things about serving as counsel to this incredible organization is getting a front-row seat to all of the successes that they have achieved in their own industry.
FP1 Strategies is completely on top of their game – delivering political and issue-related television, radio and digital advertising. Their campaigns are full of compelling storytelling that truly inspires. FP1 Strategies' proven track record in capturing imaginations and driving debate is second to none.
Read all about FP1 Strategies' powerful campaigns and how they make a real impact at fp1strategies.com.